Earlier this spring, I was contacted to photograph a series of new photos for The Cabins at Lobo Landing, a premier trout fishing resort along the scenic Little Red River near Heber Springs, Arkansas. The resort recently came under new ownership and the owners wanted fresh and new photos of their cabins along with scenic photos along the river.
The resorts offers cabins in a variety of looks ranging from traditional to quaint and very rustic. Of all of the cabins I photographed, 8 and 9 were my favorites. Most cabins have a private deck with views of the river.
For the lighting, I used a combination of ambient, studio strobes and an Astra light panel. I previewed my images onto an iPad with my CamRanger. I love this little device.
I made four trips to the resort over the course of six weeks to photograph all the cabins. Since this is a popular fishing resort, and many of the cabins were consistently booked, it took several trips to get everything photographed including a very chilly morning out on the Little Red River capturing sunrise and various scenic shots.
Below are some of the cabin highlights.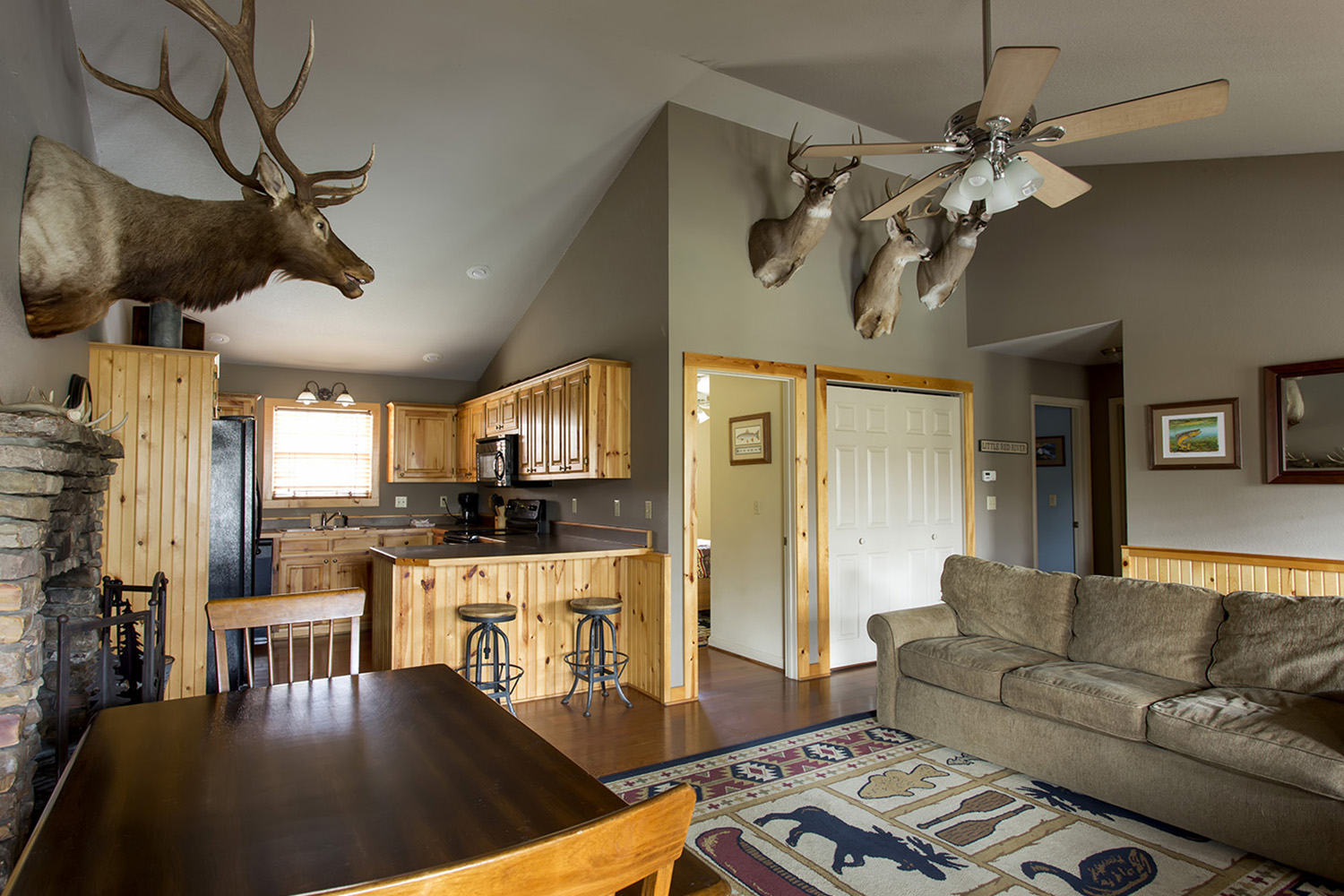 You cannot beat the scenery and the world-class trout fishing along The Little Red River via Beau's Guide Service.