Once again, I had the great joy to work with the staff at Little Rock Family on their semi-annual Special Family issue dedicated to families who are caring for children with special needs.
Meet Carter McMillen
Everything about this little boy is simply delightful. Carter is the picture-perfect example of what early intervention and education can do for children who face challenges.
Here is an excerpt of Carter's story as told by his mother Breanna. You can read the entire story by going here.
"When Carter was just a few weeks old we started asking about placing him in therapy. Everything we read said that the sooner we could get him in therapy the bigger advantages he would have in life. Even though Carter had poor muscle tone, he was meeting milestones and wouldn't qualify for therapy. Finally, when he was 5 months old he qualified for occupational therapy. Around 9 months he qualified for physical therapy, and several months later qualified for speech. Somewhere along the line we found out about The Center for Early Learning at Pediatrics Plus, which is a developmental daycare. Basically that means there are children with special needs in the daycare, and children without special needs. We felt that surrounding him by typically developing children would challenge him more. It made a huge difference in Carter's development and was a great support system for us! A couple of months after Carter's second birthday we started him in gymnastics at Sonshine Academy. It's like having him in extra physical therapy, except there are several children doing it with him and we get to be involved as well. He also has done riding therapy at Sunrise Riders in Greenbrier. As far as Carter's concerned, he was just taking horseback riding lessons, but in reality the amazing volunteers are constantly working his muscles and helping him improve his fine and gross motor skills."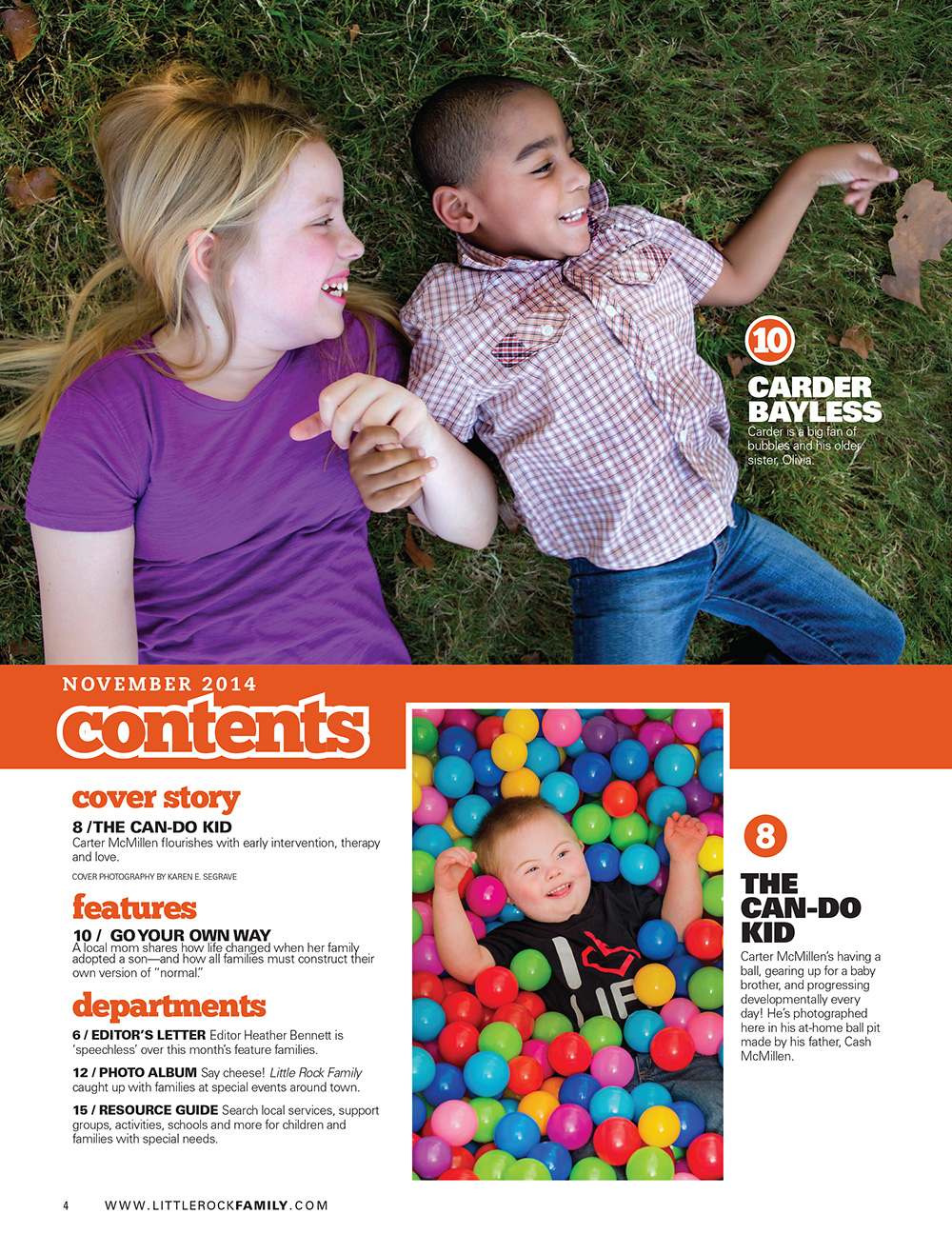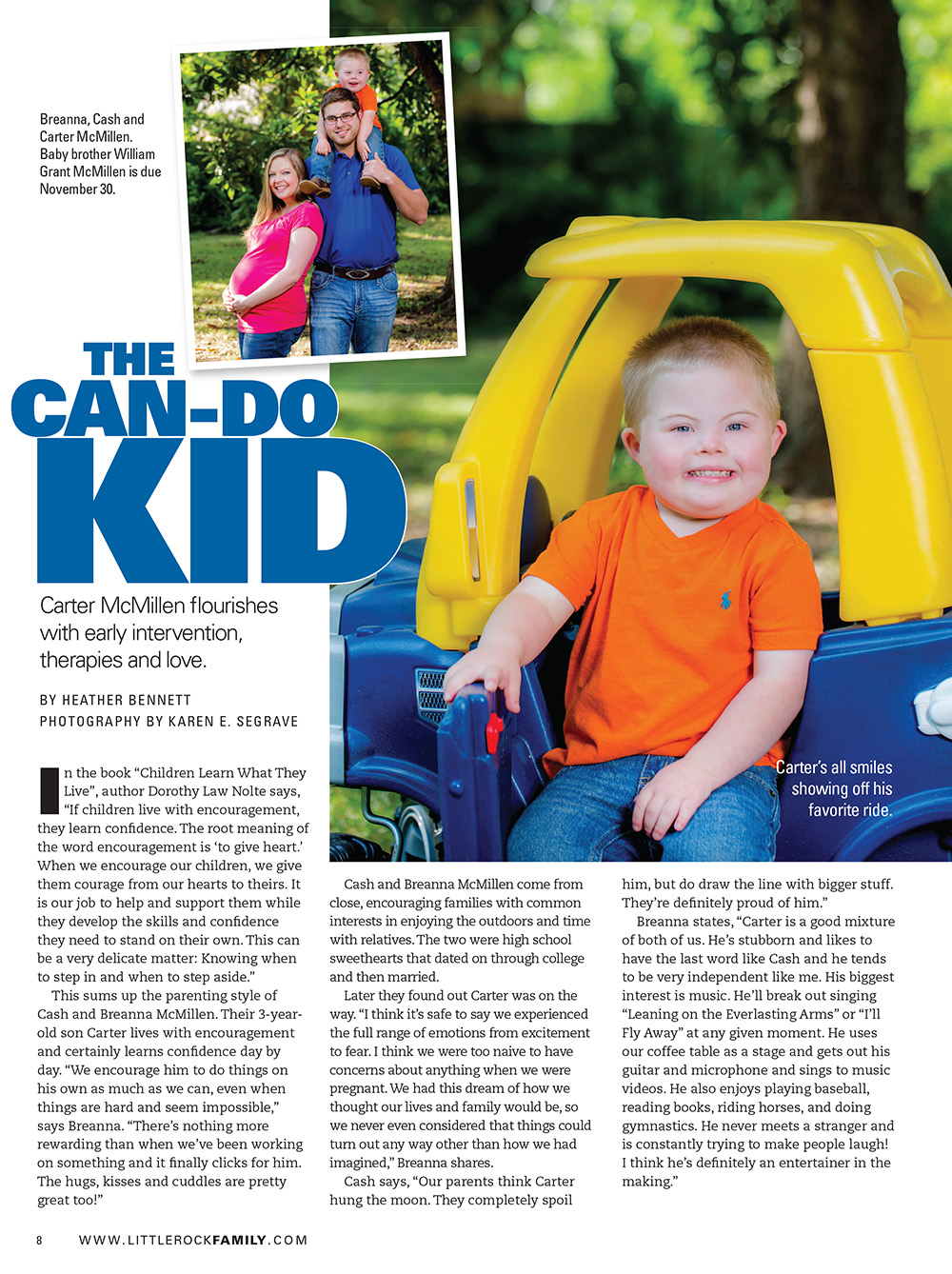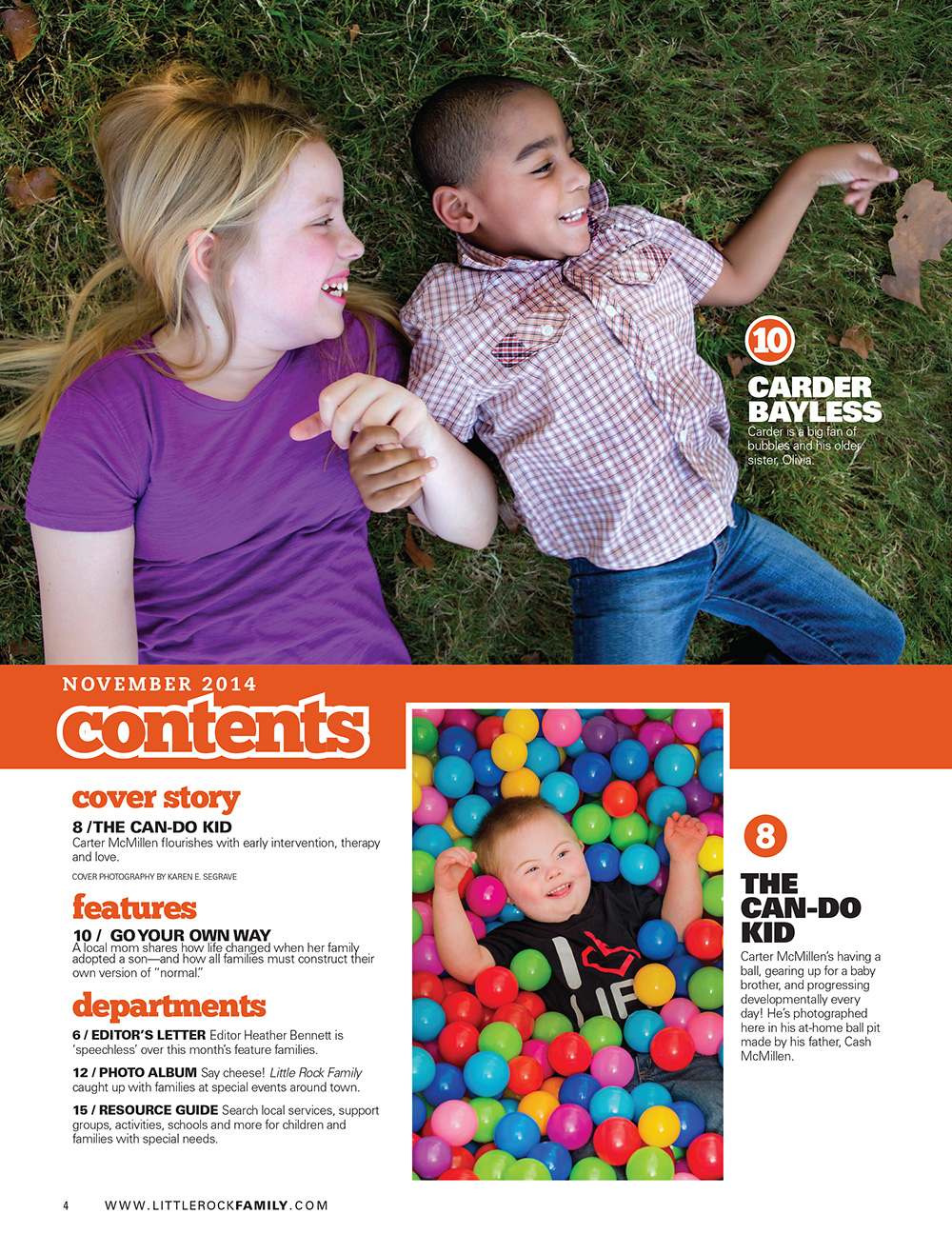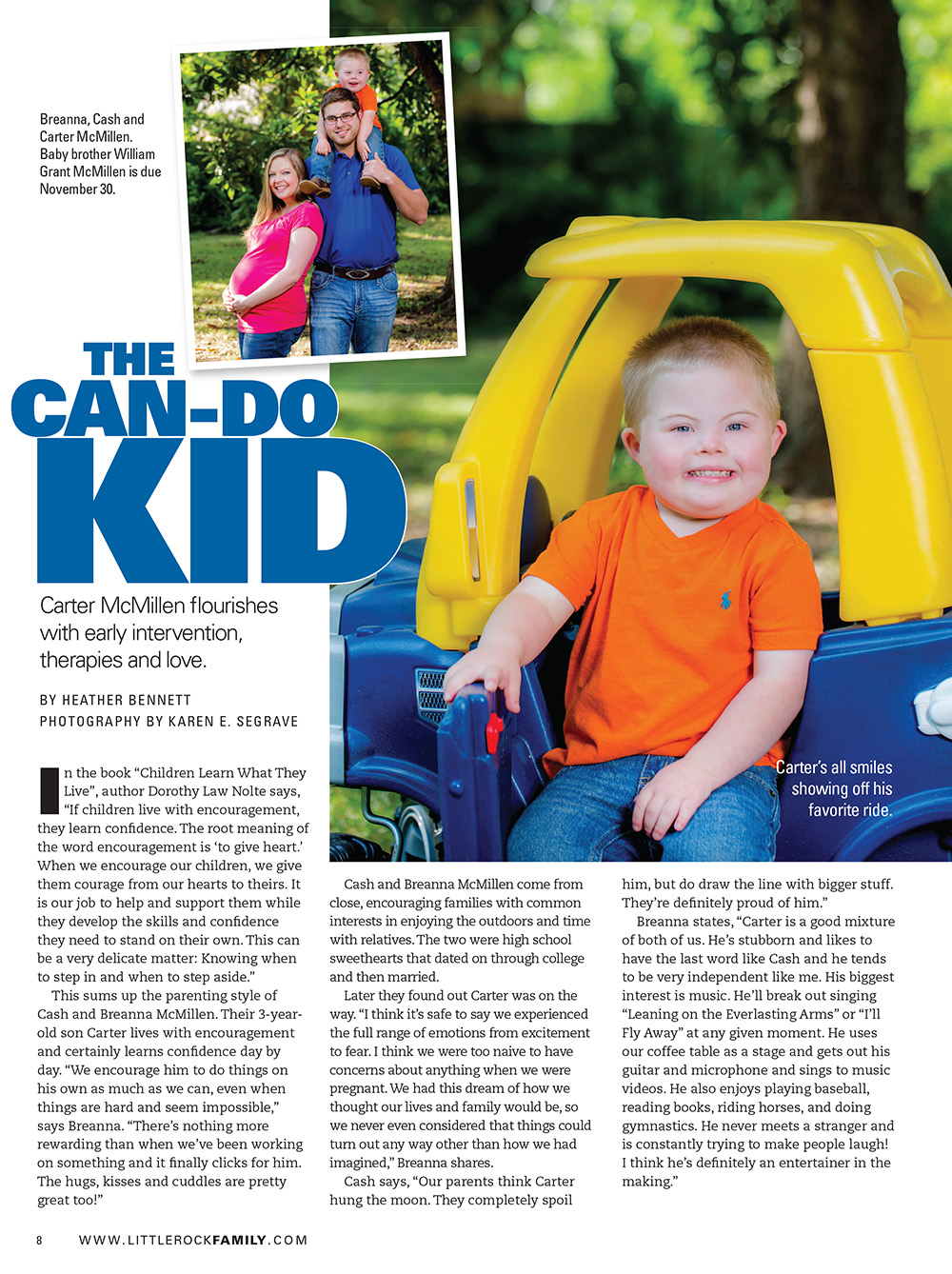 I've photographed hundreds of children over my career. The vast majority of them did not have special needs. When it came to smiles, joy, and animation...Carter just blew everyone out of the water. It took next to nothing to get this little boy to smile. And the look on his parents faces when it does smile is priceless.
Meet Carder Bayless
I met up with the Bayless Family for their photo session for Little Rock Family at Little Rock's Riverfront Park. Carder loves bubble...and lots and lots of bubbles. You can read how Carder's mom Stephanie writes in her own words about when their family adopted Carder and how they had to redefine their version of normal.